We have been working in North Devon for over ten years and through that time have helped hundreds of people find stable and secure homes, work towards brighter futures, beat their addiction and decrease their feelings of isolation and hopelessness. The value of the work to our local community is much wider than simply helping people to be whole again. Read on to learn more about our impact in North Devon.
Devon High Sheriff and Magistrates court inspired by our work
On the 11th January, 2018, we were visited by two magistrates, Janie Lock, Chair of the Magistrates Association and Jayne Clemence, Chair of the Bench of Magistrates for North and East Devon. They were accompanied by Devon's High Sheriff, Heleen Lindsay-Finn. All gave high praise for our work in North Devon's communities.

The IPPR recognises our stellar work
In July 2017, the Institute for Public Policy Research recognised our work and used our Day Centre as a case study for good practice, recommending other charitable and housing organisations model their service provision on the same 'one-stop shop' format we use. By working in partnership with other agencies through our Housing Hub and Community Hub, we diminish the challenges people facing homelessness and poverty are presented with when trying to access multiple specialist services to help their situation.
Building confidence to create positive futures at our Day Centre
Thanks to the work carried out by our Day Centre team, 262 individuals reported a reduction in feelings of isolation and hopelessness along with feeling more confident and positive about their futures between June 2016 and May 2017.

Between June 2016 and May 2017, our Day Centre supported 309 individuals with digital support requirements (learning to use a computer, accessing job search engines and searching for affordable housing). By providing assistance with job applications, CV writing and identifying transferable work skills, people who come to Freedom needing help with finding work are given the confidence and skills to put themselves into the running for the jobs that are on the market.
Local MP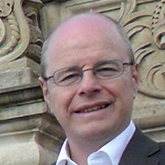 Early in November of 2017, Mr Peter Heaton-Jones MP came to visit our Day Centre and learn more about the services we provide to communities in North Devon. This is what he said:

The best help for addiction
It is widely accepted that recovered addicts have a relapse rate of 40 – 60%, similar to other chronic diseases such as asthma, heart disease and diabetes.
60 – 80% success rate for addiction treatment at Freedom Therapeutic Community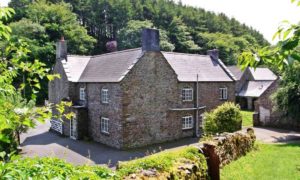 Although tracking 'success' for addiction treatment is difficult, our latest figures show our Exmoor-based Therapeutic Community has a success rate of 60 – 80% and a relapse rate of just 20 – 40% for people who complete treatment with us.
26 men left treatment for addiction at our therapeutic community in November 2016: 16 of this number graduated from the programme, five were abstinent of addictive substances three months after graduation and living in our move-on accommodation in Barnstaple, a further nine men remained abstinent six months after treatment, however, unfortunately, two men who received treatment relapsed. Another seven men who did not complete their treatment at the therapeutic community but stayed longer than six-weeks are known to have remained 'clean' and are now leading 'normal lives' in their communities.

Helping secure decent, stable, and affordable homes
Rural homelessness often goes unrecognised. People often find shelter in cars, garages, outhouses, sheds and barns which makes homelessness less visible, yet no less traumatic or difficult to endure. Between 2010 – 2016, homelessness in 'mainly rural areas' (such as Mid Devon and Torridge) rose by a staggering 32% and a leap of 52% was recorded in 'largely rural areas' like North Devon and Teignbridge by the IPPR.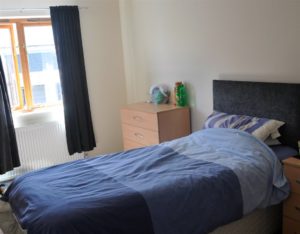 We believe that everyone has the right to a stable, secure and decent home and this is why we work in partnership with other local charities, local authorities, probation and police services – so no one person slips through the cracks. In 2017, 139 people came to us with housing problems requesting assistance with their situation, of these we have been able to directly help 47 people into accommodation within our Freedom Housing project whilst others have been assisted via our Housing Hub and partnerships with other agencies.
33.8% of people needing homes find housing through Freedom Housing

You can play a part in helping people in North Devon build better futures for themselves and our communities by donating or fundraising for us.