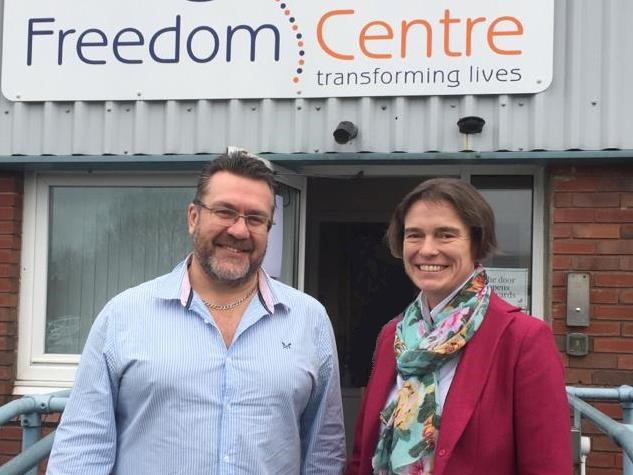 Yesterday we were pleased to welcome Selaine Saxby, newly elected MP for North Devon, at the Freedom Centre.
Here's what she says about the visit on her Facebook page:
"Today I have met with Philip Noall, Chief Executive of the Freedom Community Alliance, most commonly known as The Freedom Centre in Barnstaple. It was great to see and hear all the excellent work being done by the centre to support those rough sleeping in the area, and also those with complex mental health and addiction issues.
"The Freedom Centre have integrated many local services to provide a wrap-a-round approach to ensure that those in our community who may need support and are sleeping on the streets are able to access it all within one facility. Working within the team at the centre are North Devon Council, mental health professionals, healthcare workers and addiction specialists this local charity is doing invaluable work to try and reduce rough sleeping in our community.
"My time at the centre today, reinforced that the issues around rough sleeping are far more complex than just finding someone new accommodation and we are very fortunate to have such an excellent facility here in Barnstaple, which is so well supported by our local community. Thank you to the team there for everything they do!"